Gardens—Nature, Science, and Surprises
Gardens—Nature, Science, and Surprises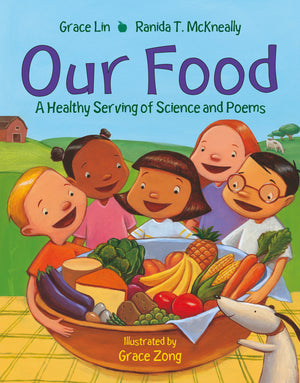 By Ranida T. McKneally
A peculiar thing happened in our garden last summer. My family and I are avid composters, and adding to the compost pile had become a daily habit. Throughout the winter and spring, our banana peels, eggshells, and other kitchen scraps fed the scores of soil microbes and other organisms that break down organic matter—nature's recyclers. As the days grew longer and warmer, bits of green began to poke out from the dark, heavy heap. First tender and tiny, the leaves grew. And grew…until they covered the entire compost bin (a homely, slatted wooden structure built from leftover fencing). "How handy!" I thought, grateful for the eye-pleasing green cover that disguised the utilitarian structure situated a bit too close to the front gate and public attention.
The mystery plant starting to take over the compost bin.
The identity of the unplanned compost plant was yet to be confirmed. It looked like a squash, for sure, with its broad, lobed leaves. But what kind? What squashes had we eaten the year before and tossed into the compost?
Soon, bright yellow, trumpet-shaped flowers appeared.
The flower had the color and shape typical of squash.
By then the giant leaves had grown out of the compost bin and over the gate, spilling into the front yard.
Over the fence!
What was this monster plant? We were amused. Apparently, so were our neighbors. People strolling by would often pause to wonder at the giant green thing taking over our property. We couldn't help but feel a bit of pride. Though we could not claim to possess green thumbs, the luscious growth was a testament to the richness of our compost. What had started out as slimy food waste had transformed into beautiful, dark, earthy matter filled with nutrients that allowed plant growth to take off.
As summer wore on, the vines bore fruit and continued to creep farther along, eventually reaching the sidewalk.
The unintended ground cover in the front yard.
At one point, the plant's tendrils even started to ensnare our neighbor's car while they were on vacation. Yikes!
Parked cars, beware!
At last, the identity of the accidental plant was revealed. Hidden under the giant leaves were very big fruits (botanically speaking, squashes are fruits), pale greyish blue in color with bumps all over. They were Blue Hubbards.
A Blue Hubbard!
The Blue Hubbard squash is a variety of hard-rind winter squash, Cucurbita maxima, a species that includes some of the largest pumpkins in the world. (Think gargantuan state fair–worthy pumpkins.) Our family loves to try new foods, and is particularly tempted by the array of colors, shapes, and sizes of the produce found at farmers' markets. Blue Hubbard, of course! We had carried one home the year before; we were intrigued by the squash's bumpiness and its unusual size and color, and inspired the by farmer's enthusiastic, mouthwatering description of its sweet tastiness in pumpkin pie. It has become our pumpkin pie standard.
The fall harvest was astounding. Our giant compost monster had produced seven enormous squashes, each weighing over 20 pounds!
Huge yields.
Our friendly garden Squash-o-saur. Diet: compost.
For a household that loves to plant things but is not necessarily good at keeping them from turning brown and crispy, that's a lot of squash—and pie!
"Pumpkin" pie with Blue Hubbard squash—yum!
For me, gardens—and farms and orchards—are a wonderful way to introduce young children to nature, science, food, and healthy eating. Not only are the results good to eat, but they serve as a source of wonder, too. Roots, stems, and leaves are abuzz with insects and other critters to be discovered by little naturalists digging around in the dirt. There are also many life processes to be observed as leaves unfurl and blossoms open right before their eyes. Science lessons abound: Why are fruits so colorful? Why are so many vegetables green? What's the difference between a fruit and a vegetable? Why do I have to eat my vegetables, anyway? What else makes up a healthy meal? These are just some of the questions addressed in Our Food: A Healthy Serving of Science and Poems, and represent only the beginning of limitless inquiry into the natural world. Gardens provide continuous inspiration as tiny seedlings grow and develop—sometimes into big, magnificent surprises.
Our Food: A Healthy Serving of Science and Poems. Text copyright © 2016 by Grace Lin and Ranida T. McKneally. Illustrations copyright © 2016 by Grace Zong. Published by Charlesbridge Publishing, Inc.
 Ranida T. McKneally also co-authored Our Seasons with Grace Lin. She lives in Medford, Massachusetts, near many wonderful farmers' markets, farms, and orchards.SaveSaveSaveSaveSaveSaveSave
Save
Save